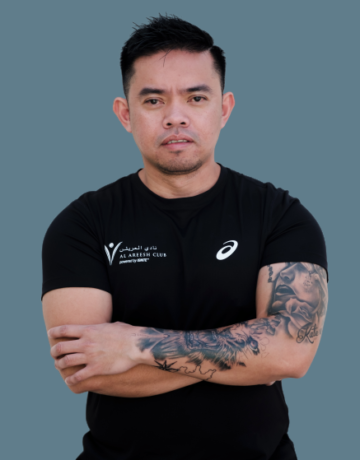 Edison Yapit
Club Manager
Biography:
Edison is a General Management Professional with over 12 years of progressive experience in strategic planning, improving operational efficiency, team building and project management for the Recreation and Fitness industry. He is determined, organized, and resourceful, and he works well under pressure.
As the Al Areesh Club Manager, Edison is responsible for the Business Operations as well as the Profit and Loss Account, ensuring financial forecasts and operational budgets are met whilst exceeding revenue targets. He streamlines effective business Standard Operating Procedures, and initiates various recreational programs that delivers incremental revenues.
Edison is bona fide wanderlust, and a genuine thalassophile.