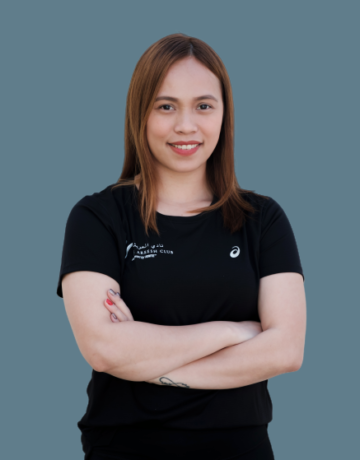 Michelle Martinote
Front of House
Biography:
Michelle is an enthusiastic customer service representative with in-depth knowledge on account management and training, and over 7 years of client interface experience. Her skills in account management has prevented loss of key accounts and has flexible and smart work drive to succeed. Her colleagues have known her as a solid team player with an upbeat positive attitude.
As a Front of House Staff, it is Michelle's responsibility to present the club in the best possible manner. She is accountable for the front desk, reporting, and administrative functions on a daily, weekly, and monthly basis, as well as professionally attend to customer business queries. Apart from the administrative duties, she also drives revenue of the club through new and renewal membership sales.
On her free day, she usually hang out with friends doing physical activities like working out or playing volleyball or badminton.