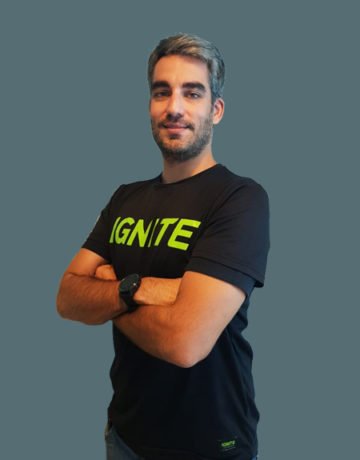 Xavier Olivé
Head of Marketing
Biography:
I joined IGNITE with 13 years experience, client and agency side, working for brands such as Nike, Wilson, Salomon and Suunto. I spent 8 of those years working at Nike where I gained experience in the Brand, Events, PR and Retail Marketing teams, at their offices in Southern Europe and in the Middle East.
My passion for sports began at a young age. I eventually focused on swimming, and participated in competitions at a National and International level. Nowadays I regularly participate in triathlons, which allows me to enjoy a few of my other passions: travelling and meeting new people. I have completed two IM 70.3 so far, and I am preparing my 1st full IronMan in Spain in 2020.
Sports brings people together and, brings out the best in people. That's why I love being part of IGNITE: we make that happen.