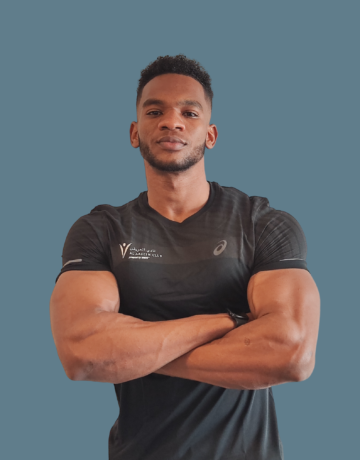 Mohammed Salih Omer
Personal Trainer
Biography:
Mohammed is enthusiastic with an energetic attitude and passion for helping people achieve their fitness goals. Carried out planning and instructing excellent workout routines on weight loss, fat burn, strength, endurance, and muscle building. With excellent skills in client motivation and retention. Ability to work with people of different ages and backgrounds.
Qualifications:
Active IQ Level 3 Diploma in Gym Instructing and Personal Training. Training provider: Body hack fitness education
Register of Exercise Professionals UAE (REPs). CPR AED Certified American Safety Health Institute (EMS SAFETY)
Certified for Nutritionist and Nutritional Supplement. Ability to develop a nutritional program for the clients.
Specialization:
I Specialize in gym instruction, personal training, strength training, endurance training, group classes, and nutrition.