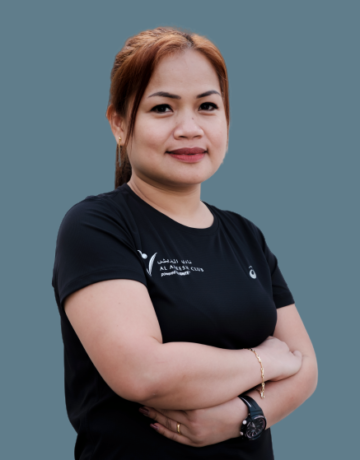 Rosule Estales
Front of House
Biography:
Rosule is a team player who has an extensive background of more than ten years in the service and management support. She provides administrative support and is highly involved in keeping a fully operational facility at all times. She has the ability to multitask while maintaining consistency and accuracy at work.
As a key part of the Front of House team, Rosule displays optimal level of performance whilst looking after the administration requirement of the club, particularly related in procurement and commission payroll. She ensures smooth, orderly, and efficient business operations that is align with the corporate and brand standards, delivering a positive membership journey and an optimal operation excellence.
On her free time, you will find her mostly at the beach doing leisure and fitness while enjoying the sand and sun.