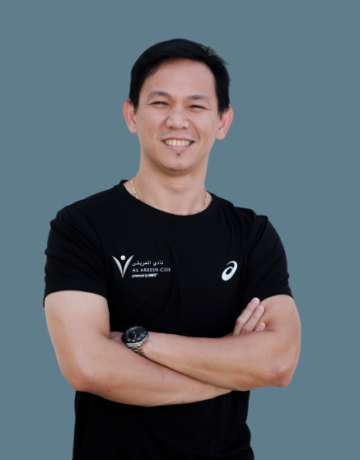 Ryan Tagle
Front of House
Biography:
Ryan's forte is to help and create fitness programs that suits clients' needs. Being in the fitness industry for seven years and having been awarded numerous times in sales is a great achievement for Ryan. He has dealt with different types of clients with different type of fitness needs. Providing each and every client with the best assistance they need makes his role a bit challenging and demanding at times but he believes in the saying "When the going gets tough the tough gets going!" and he just keeps moving forward.
As a Front of House Staff, Ryan provides each members/clients a first class customer service experience.
Outside work, he is a doting father and a basketball player. Working out to maintain a healthy lifestyle is part of his routine too.